What is Pinterest?
Pinterest is an American image sharing and social media service created and founded by Ben Silbermann, Paul Sciarra, and Evan Sharp in 2009. This social media platform was designed to enable saving and discovery of data on the web using images and, on a smaller scale, animated GIFs and videos, within the sort of pinboards. Pinterest is essentially a visible discovery engine for locating ideas like recipes, home and elegance inspiration, and more. With hundreds and thousands of pins on Pinterest, you can always come across fresh ideas that lead to creativity. When you find Pins, that you fancy, you can save them to your boards which will help in organizing your ideas. Pinterest is an amazing platform that assists in increasing backlinks to your website, which further generates more traffic. it's simpler at steering traffic back to an internet site unlike the other social media channels.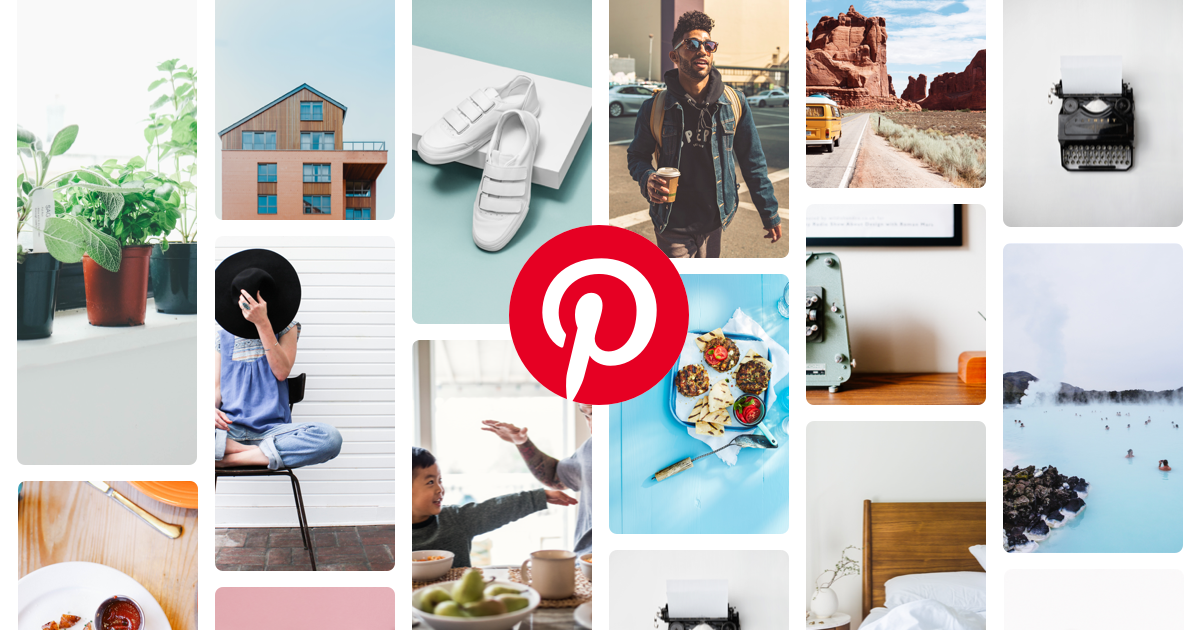 Why Pinterest Marketing maybe a Great Option for Businesses?
Digital Marketing and Advertising have taken the 21st century by storm. People usually consider social networking sites like Facebook, Twitter, Instagram, and YouTube the best options when it involves social media marketing or influencer marketing but Pinterest isn't far behind. Pinterest has recently become the go-to platform for business marketing. The significant strength of Pinterest is the integrated features of their business accounts. Hop on the bandwagon along with five thousand plus businesses with Pinterest for Business accounts, and you can make use of the extra marketing features to market your brand on one of the fastest-growing and immensely popular social media platforms.
Basics of Pinterest Marketing
Be sure to switch to a Pinterest Business account. The terms of service are a touch bit different for a business account, so make sure to read through them. The difference comes from the very fact that you simply are using the account commercially.
You've still got a similar Acceptable Use Policy and Pin Etiquette Policy, but there are a couple of guidelines for commercial use:
Don't encourage spam content, for example asking users to comment repetitively.
Don't run a sweepstake where each pin, re-pin, or like represents an entry or ask pinners to vote with a re-pin or like.
Don't run contests, sweepstakes, or promotions too often.
Don't advocate that Pinterest sponsors or sanctions your brand.
Pinterest doesn't just offer you the platform, they're also creating educational marketing materials to show you ways to maximize its effectiveness for marketing your business.
Pinterest Analytics is one of the most recent and most awesome features of a Pinterest for Business account. Once you verify your account, you get access to the big tracking information. You'll be ready to see which strategies and content work so you'll constantly improve your marketing.
Successful Marketing Strategies for Pinterest
Having a planned technique for your Pinterest activities will assist you to reach your goals and objectives
1. Create boards with keywords in your title
Pinterest has fantastic search capabilities. Help even more people find your business by using keywords in your board titles. Ensure that you simply select a category for every board to assist people to find them and for Pinterest to recommend your board.
2. Use the description box to spread your ideas
Again, use keywords in your description box to ensure that folks can tweet your pins. The text within the pin description is the tweet so keep it short, interesting, and relevant.
3. Create vertical images to maximize your land
Pinterest images should be long and narrow to cover the utmost amount of visual perception and get it noticed! Check out your favourite pins and see what the pictures have in common so you see what sorts of images are re-pinned and shared. This creates an enticing invitation to re-pin your pinned article.
Steps to Pin a Graphic
Add your custom Pinterest image together with your branding and website thereon.
Add up to 500 words of text to explain your pin using relevant keywords. Don't forget that users tweet directly from Pinterest handle so keep the text brief and exciting.
Add a link to your blog article or home page within the description.
Edit the pin to feature the link within the source.
Add up to twenty hashtags in your description box.
4. Add appropriate backlinks to your main website or blog.
You have two opportunities with each pin to feature your link: one within the description and one within the source for the pin.
5. Embed pins on your blog
Embedding pins on your blog is straightforward and an excellent method to get more re-pins. Users can generate an embed code on the Pinterest site.
6. Share your pins and boards on other social media platforms
Tweet your pin and share them on your other social networks where they're relevant and can reach out to a wider audience.
7. Rich pins
On Pinterest, right now, there are five sorts of Rich Pins: movie, recipe, article, product, and places. To get started, you have to prep your website with meta tags, test out your Rich Pins and apply them to your pins. If you're not this technical, you can ask your developer or site owner to assist to get going.
8. Build authority on your topic by curating boards with great relevant content
Have niche boards on Pinterest, and also blog, and regularly update your social media channels.
9. Build interest with a tips board
The more tips and tricks you share related to your specialized industry, the more followers from related industries you might gain and attract.
10. Create collaborative boards
Collaborative boards can assist you to reach your target audience and have your pins be seen by more people. Be careful about which boards you join because all the pins will show up on your Pinterest account. You'll only get to select the main photo if you're the owner of the group board.